Author Alley 2013
Featured Authors and Their Books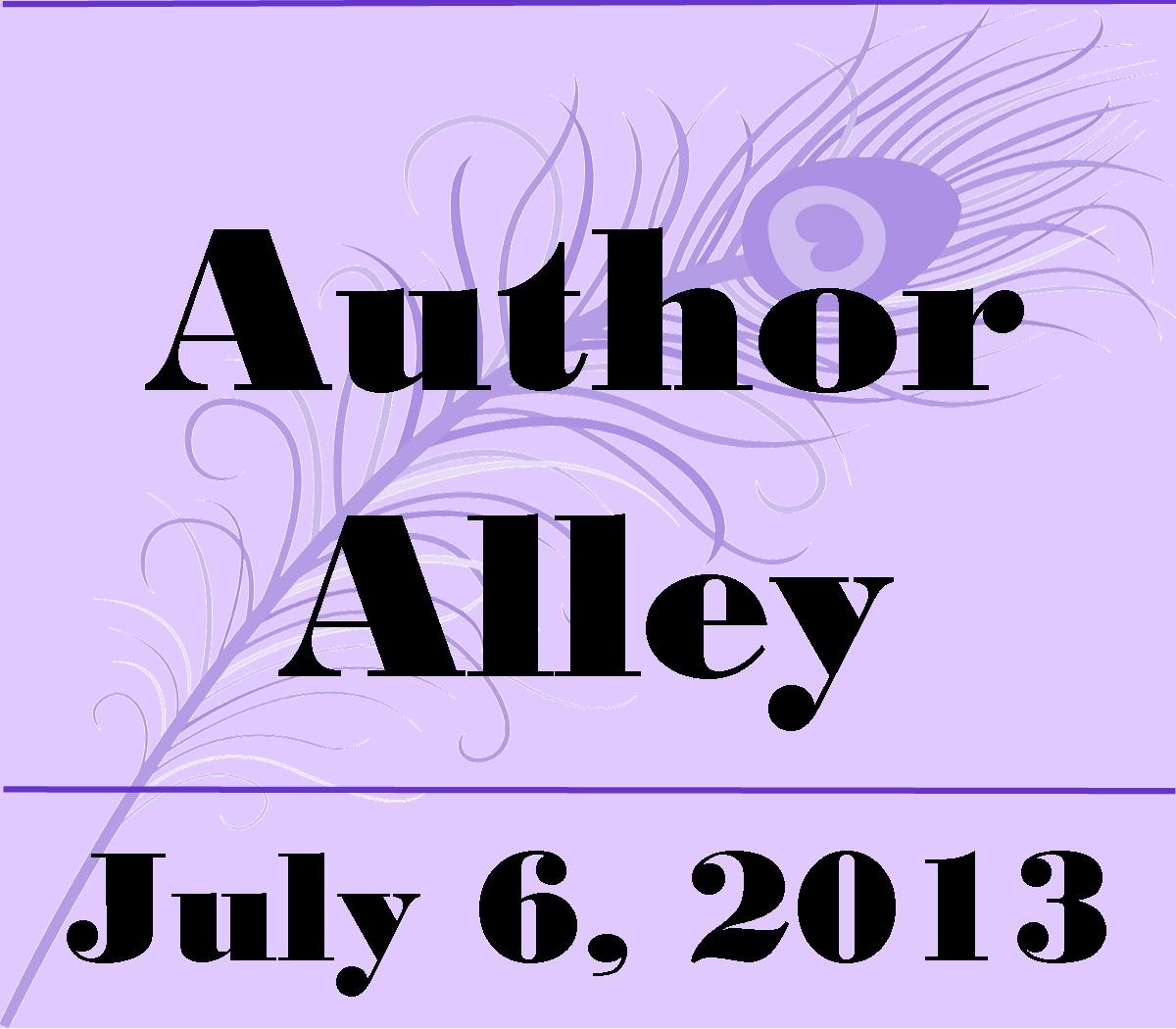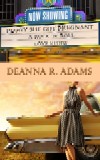 Deanna Adams
Peggy Sue Got Pregnant
Soul Mate Publishing, 2013 $15.99
A story of love and loss, heartbreak and deceit, and the price one pays for keeping secrets. Set in an era between Buddy Holly and Joan Jett, this "rock 'n' romance" suspense novel tells the story of an ill-fated love affair between a Southern boy and a Midwestern girl and a long-held secret that threatens the legacy of a beloved music icon and future of his rock-star daughter.
---
Cleveland's Rock and Roll Roots
Arcadia Publishing, 2010, $21.99
Ever since Cleveland disc jockey Alan Freed first called the records he was playing "rock and roll," northeast Ohio has been a driving force in this musical phenomenon. From the disc jockeys who spun the music to the musicians who played it, the clubs that welcomed it and fans who encouraged it, rock and roll has been as much a part of this north coast as the lake that hugs it. It was those early years, from the 1950s on, that led Cleveland to becoming the "Rock and Roll Capital of the World" and ultimately home to the Rock and Roll Hall of Fame and Museum. While the city spawned several widely recognized names, such as the James Gang (with Joe Walsh), the Raspberries (with Eric Carmen), and Bobby Womack, it is the music itself that will keep this town rocking on the shores of Lake Erie, and beyond, for a long time to come.
---
Confessions of a Not-So-Good Catholic Girl
Infinity Press, 2008, $19.99
Confessions of a Not-So-Good Catholic Girl is a collection of true tales about growing up a baby boomer in the Midwest. These coming-of-age stories, wide ranging in subject matter, are slices of life, experiences most of us share: internal conflicts, personal relationships, life-altering moments—whether you grew up Catholic or not. Weave in historic events and pop culture trends and you have a book of nostalgic adventures that will evoke your own life memories—with laughter, warmth, and fond reflection.
---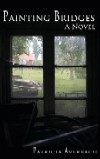 Patricia Averbach
Painting Bridges
Bottom Dog Press, 2013. $18.00
It's April of 1976, eighteen months since Samantha lost her daughter and young husband. She's closed herself off in a dilapidated farmhouse in Western New York refusing to go anywhere or to see anyone until Tara, a deaf seven year old, wanders onto her property and changes everything. Samantha becomes embroiled in a heated custody battle between Tara's father, and her estranged mother, the notorious Margo, who roars back into town on a Harley accompanied by a deaf biker. Is there more at stake in this family drama than whether Tara learns to sign or to read lips and use her voice? And why does the child bear such a striking resemblance tothe daughter that she lost?
---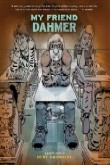 Derf Backderf
My Friend Dahmer
Harry N. Abrams, 2013. $17.95
You only think you know this story. In 1991, Jeffrey Dahmer--most notorious serial killer since Jack the Ripper--seared himself into the American consciousness. To the public, Dahmer was a monster who committed unthinkable atrocities. To Derf Backderf, "Jeff" was a much more complex figure: a high school friend with whom he had shared classrooms, hallways, and car rides.
In My Friend Dahmer, a hunting and original graphic novel, writer-artist Backderf creates a surprisingly sympathetic portrait of a disturbed young man struggling against the morbid urges emanating from the deep recesses of his psyche--a shy kid, a teenage alcoholic, and a goofball who never quite4 fit in with his classmates. With profound insight, what emerges is a Jeffrey Dahmer that few ever really knew, and one readers will never forget.
---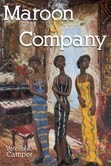 Vetella Camper
Maroon & Company
Dog Ear Publishing, 2012. $17.00
Maroon & Company is a novel where three women, in their own distinct voices, guide the reader through how they met, their inner most desires, their complex pasts and their laughable, idiosyncrasies. Chandler, Lorelei and Stevie Michell believe their expertise in the culinary arts, accounting and the gift of persuasion is a recipe for success and together they attempt to move heaven and earth to create Maroon.
---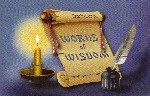 Kenneth Cash
Words of Wisdom
Seekers Publishing, 2010. $9.95
Words of Wisdom is a collection of 157 potent, thought-provoking assertions to assist in successfully navigating life.
---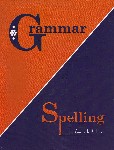 Grammar and Spelling
Seekers Publishing, 2010. $11.95
This publication will clarify many grammatical and mechanical usages and clear up the spelling of plenty of confusing words to help you improve your writing.
---
Essay Writing
Seekers Publishing, 2008. $39.95
Essay Writing is an exceedingly useful tool that assists students by providing them with professionally written model essays in nine modes with accompanying outlines and brief, easy-to-follow explanation plus much more valuable essay-related information.
---
Angelo Thomas Crapanzano
Fiction or Prophecy
Tate Publishing, 2013. $22.99
All Major cities in America have been destroyed. The enemy is elusive, and the federal government is trying its best to restructure. It's up to Mike and Sarah to save what's left.
In a story of action, suspense, patriotism, and even romance Mike and Sarah must live for themselves, each other , their country and their God. Can they make a difference before it's too late? Find out in Fiction or Prophecy.
---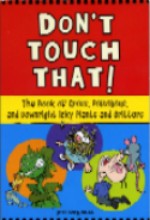 Jeff Day
Don't Touch That!
Chicago Review Press, 2008. $9.95
Don't Touch That! is about frightening fungi, poisonous plants, scary spiders and more! Learn to tell wildlife friend from foe in this humorous and informative cartoon guide to untouchable nature in North America.
---
Michelle A. Day
Images of America: Woodland Cemetery
Arcadia Publishing, 2013. $21.99
Woodland Cemetery, the second-oldest cemetery in Cleveland, was named after a romantic description of an unseen Cleveland that was part of a popular 1803 pastoral poem, The Pleasures of Hope, by Scottish poet Thomas Campbell. Its 60 acres provide a primer on American cemetery design, from the "rural cemetery" intricacies of the 1850's to the more rambling style of the late 19th century on the rectangular 20th-century grid. Its mausoleums are designed in Classical, Victorian, Egyptian, and Richardson rustic styles. These varied structures--along with angels, obelisks, and military memorials--are symbolic of the residents resting within the gates.
Michelle A. Day has been an active cemetery volunteer since identifying, then working to remedy, numerous needs while conducting research on her own family. Her involvement in Woodland Cemetery began in 2001, and in 2003, she felt its 150th anniversary needed to be recognized. In 2007, Day founded the Woodland Cemetery Foundation to assist the city with restoration and repair projects within the cemetery. Gail Chambers, another family researcher, became interested in volunteering her time and skills after being contacted about one of her husband's relatives a Civil War nurse who is buried in the cemetery.
---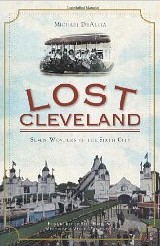 Michael C. DeAloia
Lost Cleveland
The History Press, 2010. $19.99
Lost Cleveland is an engrossing excursion into the city's rarefied architectural air during its heyday as the sixth-largest city in the country. Author Michale DeAloia recounts the histories of seven culturally and iconic architectural gems that defined Cleveland's position of wealth and importance during the industrial age.
---
R. Douglas
Art Lovers = Impressionists
Create Space, 2012. $15.00
A couple ignites their passion and romance by trying to recreate various works of art through which they live out their love affair. Taking the best of both genres, and bringing art and romance together at last, Art Lovers = Impressionists is 1st in artistic romance.
---
Cindi Ferrini
Balancing the Active Life
Tate Publishing, 2011. $16.99
Balancing a pyramid of seven people on a tightrope cable only 5/8 inch thick, the Great Wallendas showed the world their astonishing skills. They performed their balancing act 35-100 feet high over dens of lions! How many times did they nearly lose their balance?
Though you might not be surrounded by lions, who is to say that your life isn't just as stressful with your own set of acrobatic and balancing acts? "How we spend our time is the life we live," says Cindi ferrini of Creative management Fundamentals. Join author and balancer Cindi Ferrini as she presents here 13-week interactive Bible Study that addresses the question: "Does being a Christian mean we automatically have a balanced life?" Everyone gets carried away with work, family ministry,and life opportunities available to us. And sometimes we neglect the areas that God is calling us to and that are best for us. Through this sutdy, you'll learn to balance your priorities, set and achieve goals, and organize yourself in variety of areas.
Just as the Wallendas learned the excitement of being in balance and walking the tightrope, you too can take the challenge of learning what it takes to Balance the Active Life!
---
No Regrets
Tate Publishing, 2013 $10.99
Having raised three children of her own, Cindi Ferrini, understands the reality of every mom: relinquishing FREE time and missing Me time! She realizes that an honest mom will admit to desiring time for herself at the end of a full day. In NO REGRETS, Cindi writes poetically, capturing a mother's heart and her struggle to find that Me time, that FREE time for which she yearns, and the resolve she discovers. Every mom will find herself between the lines of this story where her choices will not necessarily be fun, easy or comfortable-but in the end, right.
---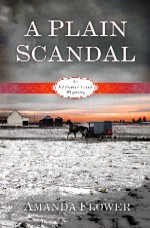 Amanda Flower
A Plain Scandal
B&H Publishing Group, 2013. $14.99
The Amish in the quiet Appleseed Creek community are under attack. An unknown assailant is cutting off the long hair of Amish women and the beards of Amish men. Computer specialist , Chloe Humphrey, is alarmed over the crimes against the Amish and worries over how the events will impact the Troyer family. Her anxiety increases when she discovers the body of an Amish businessman who has been stabbed in the back and his beard cut off. Now, Chloe and her friends must find the culprit be hind the hair-cutting before someone else pays the ultimate price.
---
Don Fred
Piscazzi's Pizza
Xlibris, 2013. $23.99
A lustful woman comes between the friendship of a policeman and a reporter during a serial killer hunt. Additionally, the reporter discovers unpublished secrets of the May 4, 1970, Kent State shooting.
---
Norm Friedman
100+ Instant Writing Tips
Dash Press, 2012. $12.95
100+ Instant Writing Tips is a "non-textbook" filled with brief pointers on avoiding common errors and writing with great finesse and impact. A handy resource that does not take itself too seriously, th book is useful for working people, job seekers, and students.
---
Hermine Fuerst
Tripping from Cleveland to Paris and Beyond
Create Space, 2012. $13.99
Both humorous and serious, the book is a fictionalized memoir about the life transitions of a member of the Silent Generation. The action, situated between 1957 and 1967 takes the reader from Cleveland to Paris to Siana to Algiers and back.
---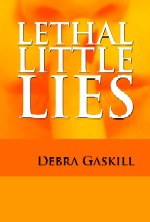 Debra Gaskill
Lethal Little Lies
Create Space $12.99
Times are tough in the newspaper business these days. In between staff cuts, furloughs and declining advertising dollars, Jubilant Falls Journal-Gazette editor Addison McIntyre hasn't got time to listen when candidate Rick Starrett claims his opponent Virginia Ferguson ran a dirty state senate campaign. Short on staff, time and patience, she can't waste time on sore losers--then Virginia Ferguson is shot. As she dies, names Rick Starrett as the man who pulled the trigger. That gets Addison's attention. To further complicate things, Kay Henning, the wife of reporter Marcus Henning, has come up missing and believed to be in danger. Did she leave of her own accord or was she kidnapped? Is there something that ties these two events together? Who's telling the truth? And who is telling what could be lethal little lies?
This is the third title in Debra Gaskill's Jubilant Falls series.
---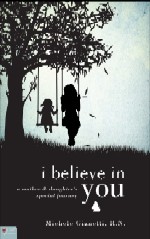 Michelle Gianetti
I Believe in You
Tate Publishing, 2012. $15.99
As the veil of denial is slowly lifted, author Michelle Gianetti faces up to the fact that something is terribly wrong with her beautiful baby Elizabeth. She never once asks God why: rather she trusts in Him to show her the way and give her the strength to fight for little Elizabeth in every way possible. Join her in I Believe in You as she travels a road unfamiliar to most parents, into Elizabeth's world, the world of dyspraxia and sensory processing disorder, and meet the wonderful group of individuals, both therapists and friends, who help her on her journey. Her devotion to Elizabeth proves there are some things that withstand even the greatest challenge: a mother's love and the words 'I believe in you.'
---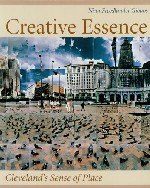 Nina Gibans
Creative Essence: Cleveland's Sense of Place
Kent State University Press
The history of Cleveland's Visual Arts from the late 19th century to the millennium. Still the only record of the Invitational Exhibitions held at the Cleveland Museum of Art in the 1990s after they abandoned the May Show of regional art.
---
David Giffels
All the Way Home: Building a Family in a Falling-down House
William Morrow/HarperCollins, 2008. $14.99
With the lyrics of a Replacement song running through his head ("Look me in the eye, then tell me that I'm satisfied"), David Giffels--with his wife and infant son in tow--combs the environs of Akron, Ohio, in search of the perfect house for his burgeoning family. The quest ends at the front door of a beautiful but decaying Gilded Age mansion, the once-grand former residence of a rubber-industry executive.
---
D.L. Given
Vital Perception
Tate Publishing, 2013 $24.99
After the elimination of the formidable stranger in The Elder Effect, Beverly thinks nothing can prevent the happiness she has gought so hard to find, but as she and the others become more comfortable with their ominous gift she desperately wants to find purpose in what has happened to them. with the ability to tunnel from place to place and to change times she and the other have learned very little of their potential. After learning of others like her family and herself, Beverly becomes obsessed with an innocent young stranger from a distant past. Will she take on more than she can cope with? Will she risk being with her own child and everything she ever wanted in her life with Vance? Will her Vital Perception be enough to save them? Find out in this heart-wrenching conclusion to The Elder Effect.
The Elder Effect
Tate Publishing $24.99
---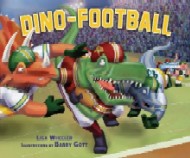 Barry Gott
Dino-Football
Carolrhoda Books. $16.95
The Greenblades and the Redscales face off in the Mega-Bowl! Sacks and hand-offs. Touchdowns and interceptions. When dinos don shoulder pads, the action is sure to be epic. But as the clock ticks down, will the Scales make a goal-line stand or will the Blades break through for the winning TD?
---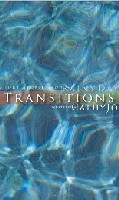 Cathy Jo Graves
No More Expectations
$14.95
Brianya Johnson was all about getting to "I do" by any means necessary. After a rough breakup with her boyfriend Darnell Jones, Brianya decide to put that desire on hold and find out why she had ballooned up to 343 pounds. After discovering that she's an emotional eater, Brianya hires a personal trainer to help whip her body into shape. Now, at 147 pounds, she's got men coming out of the woodwork, (even her ex!) testing her patience and her resolve to remain celibate until "I do." Endo Jamison, ed Hollister, and Monticello Belvoir are all solid men with loads of potential, but one of them isn't the nice guy he makes himself out to be. Throw into the mix, the sudden illness of a family member, a persistent ex, the betrayal of a trusted friend, and a violent attack, and you've got a recipe for an emotional foodfest. Will Brianya be able to navigate her way around these motions without reaching for the one comfort she's relied on all her life and undo all the years of hard work? Find out in No More Expectations.
---
Transitions: Short Stories for a Rainy Day
$12.00
A collection of eight short fictional stories about life events and life choices and the consequences that follow. These stories range in various subjects that are both entertaining and thought provoking.
---
Clydell Harthorne
The Adventures of Libbi Rae
I Gotta Read It! Publishing, 2011 $12.00
The Adventure of Libbi Rae takes place in a small town named Sycamore Junction, population 1,050. This adventurous book is excellent reading for children of all ages, from 8 to 80. If you love Junie B. Jones or Dennis the Menace, you'll love Libbi Rae and friends. The Adventures of Libbie Rae has no witchcraft, magic, immoral conduct, or profanity.
---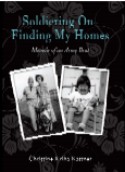 Christine Kriha Kastner
Soldiering On: Finding My Homes
AuthorHouse, $20.00
Growing up as an army brat, I returned to the small island of Okinawa, where I had lived as a girl back in the 1960's.
---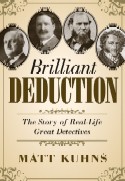 Matt Kuhns
Brilliant Deduction: The Story of Real-Life Great Detectives
Lyon Hall Press, 2013. $36.95 HC $21.95 P
Brilliant Deduction asks "who are the greatest detectives ever" and then attempts to find an answer which doesn't involve fictional characters. The result is nine extraordinary stories from the very first full-time professionals to the Prohibition era. Each chapter examines a different detective career; at the same time, the larger narrative explores how real-life detectives rose to great frame for nearly 100 years, then fell back into obscurity.
---
Regina M. Kupecky
The Mystery of Multiple Mothers: A Cub County Caper
Park Chase Press, 2012 $7.95
The Mystery of the Multiple Mothers is a cozy mystery that combines quirky Midwestern characters--including a harried social worker, troubled waitress, retired teacher, computer geek, elderly citizens, adoption support group members and an ambitious politician--in a county where everyone (well, almost everyone) wants to help solve a murder. Cub County, Ohio, holds secrets that help unlock the puzzle of Who killed the lady in the cave? Adoption is an underlying theme as an adult adoptee struggles to find the birth mother who placed her many years ago. Could her search have led to death instead of discovery? Did the questions she asked result in a murder rather than reunion? Margaret Mae McGallegher, Miss Smark and a private eye with an unusual name and a taste for butterscotch lead readers on a breathless adventure as the follow clues to find the truth amidst a murky world of closed adoptions, sealed records and whirling emotions. The adoption triad of adoptive parents, adoptee and birth parents entangles people who would otherwise never have come in contact with one another. When death is added to the mix, the lesson might be that some stones should be left unturned.
---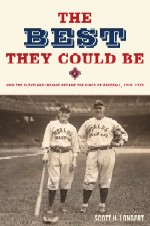 Scott H. Longert
The Best They Could Be: How the Cleveland Indians Became the Kings of Baseball, 1916-1920
Potomac Books, 2013. $27.50
Since the founding of professional baseball, few teams have risen above years of mediocrity only to see their fortunes interrupted by war and tragedy. Fewer still have rallied to win the World Series. In the early 20th century, the Cleveland Indians brought the World Championship to their city in a spectacular style that has yet to be replicated.
---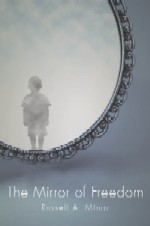 Russell A. Minar
The Mirror of Freedom
Tate Publishing, 2012. $23.99
"Charles is a lonely, eleven-year-old boy. Feeling unloved by his parents and short on the amount of friends he has, he has no other choice but to occupy his dreams." One day, Charles meets a man who takes him into another realm of existence and changes the way he looks at his life. After he makes a choice which ultimately changes his destiny, he discovers that he is in the land of Mimetus. He makes some new friends there, in a place of paradise that he can call home. But in his dreams, there is an evil presence waiting for him to confront the true nature of his heart. Will he escape reality? Or will he learn, through his Mirror of Freedom, that he can be happy in reality.
---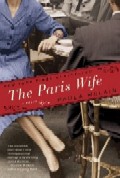 Paula McLain
The Paris Wife
Random House, 2012, $15.00
The New York Times Bestseller
Set during a remarkable time, the same period as Ernest Hemingway's A Moveable Feast and The Sun Also Rises, Paula McLain's The Paris Wife brilliantly captures the voice and heart of Hadley Hemingway as she struggles with her roles as a woman—wife, lover, muse, friend, and mother—and tries to find her place in the intoxicating and tumultuous world of Paris in the twenties.
---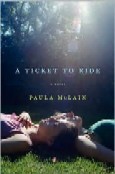 Ticket to Ride
Harper Collins, 2009 $14.99
"It was August. For years it was August . . . . There was heat like wet gauze and a high, white sky and music coming from everywhere at once." In the long, hot Illinois summer of 1973, insecure, motherless Jamie falls under the dangerous spell of her older, more worldly cousin Fawn, who's come to stay with Jamie and her uncle as penance for committing an "unmentionable act." It is a time of awakenings and corruptions, of tragedy and loss, as Jamie slowly discovers the extent to which Fawn will use anything and anyone to further her own ends—and recognizes, perhaps too late, her own complicity in the disaster that takes shape around them.
---

Brian McClellan
Promise of Blood
Orbit Books, imprint of Hachette, 2013. $23.99
It's a bloody business overthrowing a king…
Field Marshal Tamas' coup against his king sent corrupt aristocrats to the guillotine and brought bread to the starving. But it also provoked war with the Nine Nations, internal attacks by royalist fanatics, and the greedy to scramble for money and power by Tamas's supposed allies: the Church, workers unions, and mercenary forces.
It's up to a few…
Stretched to his limit, Tamas is relying heavily on his few remaining powder mages, including the embittered Taniel, a brilliant marksman who also happens to be his estranged son, and Adamat, a retired police inspector whose loyalty is being tested by blackmail.
But when gods are involved…
Now, as attacks batter them from within and without, the credulous are whispering about omens of death and destruction. Just old peasant legends about the gods waking to walk the earth. No modern educated man believes that sort of thing. But they should…
---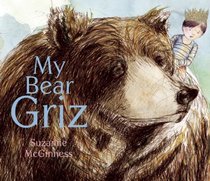 Suzanne McGinness
My Bear Griz
Frances & Lincoln Ltd., $17.95
Billy has a bear called Griz. A Grizzly Bear. And the two friends have all kinds of wonderful adventures together. They go exploring, they play hide and seek, they eat peanut butter and honey sandwiches, share secrets and tell jokes. They even go out at night to do some star-gazing - and their favorite constellation is the Great Bear of course. Griz is the best friend a boy could possibly have. And is he a real Grizzly Bear or a teddy bear? Well, that's for every reader to decide, but there are definitely big bear pawprints leading out of the book! This painterly picture book, with its spare text, including speech bubbles, and its wonderful full-page images of a very real bear, is an exciting debut by an American artist who studied illustration in the UK. It's a book for reading aloud to young children, but will be enjoyed equally by older children and adults.
---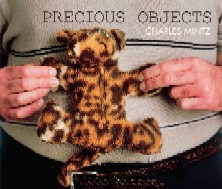 Chuck Mintz
Precious Objects
King Hill Press, 2012 $17.95
172 people were photographed in eight locations with something they have had a long time, that has special meaning, that they would not replace if was lost. They were asked to hand write an explanation of why they chose that object. The book is about these people, their values, how they presented themselves, the stories they tell. Ultimately it is about all of us. It is about what is important.
---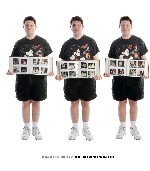 Charles Mintz: the Album Project
Around the time of his fifteenth birthday in 1990, our son Isaac developed a serious curvature of his spine. Isaac has autism – a limited ability to communicate. In an attempt to help him understand the surgery, we bought him a Polaroid Spectra camera. We hoped to use it to show him what was happening. Somewhat to our surprise, the camera became his constant companion at family events - a tool for him to order his world. This project is a record of Isaac and his photographs. The five-hour scoliosis surgery, so intimidating at the time, becomes no more than the background for this story. The story is his ability to overcome his limitations and build a life independent from his parents. It is a history and a tribute to the family members and friends, many of whom are no longer with us, that live in his albums. But, that is not why I did it. The project is about telling your story with a limited palette – language, both verbal and written – body language – photographs. It is about the discomfort and frustration of using every tool you have and still not being understood. It is at the heart of Isaac's disability but a shared frustration for us all.
---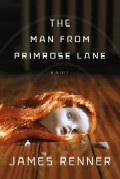 James Renner
The Man from Primrose Lane
Picador, 2012 $26.00 HC $16.00 P
In West Akron, Ohio, there lived an elderly recluse who always wore mittens, even in July. He had no friends and no family, and was known only as the Man from Primrose Lane. And on a summer day, someone murdered him. Fast-forward four years. David Neff, the bestselling author of a true-crime book about an Ohio serial killer, is broken by his wife's inexplicable suicide. When an unexpected visit from an old friend introduces him to the strange mystery of "the man with a thousand mittens," David decides to investigate. But the closer he gets to uncovering the man's true identity, the more he begins to understand the reality-altering power of his own obsessions—and how they may be connected to the deaths of the old hermit and David's beloved wife. Deviously plotted and full of dark wit, James Renner's The Man from Primrose Lane is an audacious page-turner unlike anything you've ever read.
---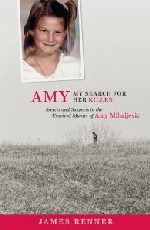 Amy: My Search for Her Killer
Gray and Company
"I fell in love with Amy Mihaljevic not long before her body was discovered lying facedown in an Ashland County wheat field. I fell for her the first time I saw that school photo TV stations flashed at the beginning of every newscast in the weeks following her kidnapping in the autumn of 1989—the photo with the side-saddle ponytail . . ."
So begins this strange and compelling memoir in which a young journalist investigates the cold case that has haunted him since childhood. It's one of Northeast Ohio's most frustrating unsolved crimes. Ten-year-old Amy Mihaljevic (Muh-ha-luh-vick) disappeared from the comfortable Cleveland suburb of Bay Village. Thousands of volunteers, police officers, and FBI agents searched for the girl, who was tragically found dead a few months later. Her killer was never found.
Fifteen years later, journalist James Renner picks up the leads. Filled with mysterious riddles, incredible coincidences, and a cast of odd but very real characters, his investigation quickly becomes a riveting journey in search of the truth.
---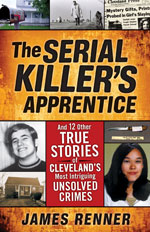 The Serial Killer's Apprentice
Gray and Company
An investigative journalist confronts 13 of Northeast Ohio's most intriguing unsolved crimes and attempts to crack open dark secrets that have baffled Clevelanders for years, including:
Abduction

In 2003, sixteen-year-old Georgina DeJesus disappeared on a West Side street corner, almost exactly one year after teenager Amanda Berry vanished just blocks away.

Stolen Identity

Joseph Newton Chandler of Eastlake was not who he claimed to be. Some think he was the Zodiac killer; others say he was D.B. Cooper, or even Jim Morrison.

Suicide or murder?

Joseph Kupchik hid gambling problems from friends and family until he was found at the bottom of a nine-story parking deck in downtown Cleveland—with multiple stab wounds.

Heist

In 1969, Lakewood bank employee Ted Conrad nabbed $215,000 from the vault one day after his twentieth birthday. The FBI still shows up at his high school reunions.

Controversy

Jeffrey Krotine was thrice tried for the grisly 2003 murder of his wife and ultimately acquitted, to the frustration of Cuyahoga County prosecutors, detectives, and even jurors.
These stories venture into dark alleys and seedy strip clubs, as well as comfortable suburbs and cozy small towns, where some of the region's most horrendous crimes have occurred. Renner's unblinking eye for detail and unwavering search for the truth make this book a gripping read.
---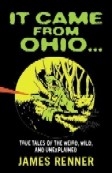 It Came from Ohio
Gray and Company
Turn on a night light, lock your door, and close the window blinds . . . Join investigative reporter James Renner as he looks into 13 tales of mysterious, creepy, and unexplained events in the Buckeye State, including: The giant, spark-emitting Loveland Frog, The bloodthirsty Melon Heads of Kirtland, The lumber-wielding Werewolf of Defiance, The Mothman of the Ohio River, The UFO that inspired "Close Encounters of the Third Kind" and more! Illustrations: 13 Black-and-white illustrations
---

Sandy Rozelman
Who Said Jews Aren't Funny
Tate Publishing 2013, $18.99
OY VEY!!! My children think I'm Meshugana so before I leave this world I need to prove them wrong. For over 20 years I have collected humorous stories and jokes. My kids would probably just throw them all away after I'm gone. But . . . if I put them in a book, they wouldn't think I was so Meshugana after all. Right? So, here's my second book, Who Said Jews Aren't Funny?, a compilation of the best of the best of the best Jewish humor I have amassed. This book makes a great gift and belongs in every Jewish home.
---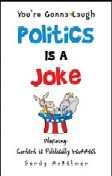 Politics Is a Joke
Tate Publishing, 2012. $12.99
Are you tired of the political mud-slinging, dinner-time phone calls, and never-ending ads on TV telling you why you should vote for candidate A and not for candidate B? If you have the campaign-season blues, Sandy Rozelman has just the cure you're looking for! Politics is a Joke is a compilation of political jokes sure to make you laugh away your blue (or red) state. Tackling hot-button issues of recent political campaigns, these jokes will have both sides of the aisle laughing all the way to the polling booth.
---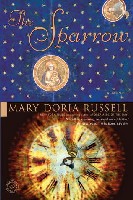 Mary Doria Russell
The Sparrow
Ballantine, $15
It was predictable, in hindsight. Everything about the history of the Society of Jesus bespoke deft and efficient action, exploration and research. During what Europeans were pleased to call the Age of Discovery, Jesuit priests were never more than a year or two behind the men who made initial contact with previously unknown peoples; indeed, Jesuits were often the vanguard of exploration. The United Nations required years to come to a decision that the Society of Jesus reached in ten days. In New York, diplomats debated long and hard, with many recesses and tablings of the issue, whether and why human resources should be expended in an attempt to contact the world that would become known as Rakhat when there were so many pressing needs on Earth. In Rome, the questions were not whether or why but how soon the mission could be attempted and whom to send. The Society asked leave of no temporal government. It acted on its own principles, with its own assets, on Papal authority. The mission to Rakhat was undertaken not so much secretly as privately – a fine distinction but one that the Society felt no compulsion to explain or justify when the news broke several years later. The Jesuit scientists went to learn, not to proselytize. They went so that they might come to know and love God's other children. They went for the reason Jesuits have always gone to the furthest frontiers of human exploration. They went ad majorem Dei gloriam: for the greater glory of God. They meant no harm
---
Doc
Thorndike, 2011. $30.99 (Hardcover)
Ballantine, 2012. $15 (Paperback)
The year is 1878, peak of the Texas cattle trade. The place is Dodge City, Kansas, a saloon-filled cow town jammed with liquored-up adolescent cowboys and young Irish hookers. Violence is random and routine, but when the burned body of a mixed-blood boy named Johnnie Sanders is discovered, his death shocks a part-time policeman named Wyatt Earp. And it is a matter of strangely personal importance to Doc Holliday, the frail twenty-six-year-old dentist who has just opened an office at No. 24 Dodge House.
Authentic, moving, and witty, Mary Doria Russell's fifth novel redefines these two towering figures of the American West and brings to life an extraordinary cast of historical characters, including Holliday's unforgettable companion, Kate. First and last, however, Doc is John Henry Holliday's story, written with compassion, humor, and respect by one of our greatest contemporary storytellers.
---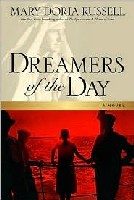 Dreamers of the Day
Ballantine, 2008. $15
A forty-year-old schoolteacher from Ohio still reeling from the tragedies of the Great War and the influenza epidemic, Agnes has come into a modest inheritance that allows her to take the trip of a lifetime to Egypt and the Holy Land. Arriving at the Semiramis Hotel just as the Peace Conference convenes, Agnes, with her plainspoken American opinions–and a small, noisy dachshund named Rosie–enters into the company of the historic luminaries who will, in the space of a few days at a hotel in Cairo, invent the nations of Iraq, Syria, Lebanon, Israel, and Jordan.
Neither a pawn nor a participant at the conference, Agnes is ostensibly insignificant, and that makes her a welcome sounding board for Churchill, Lawrence, and Bell. It also makes her unexpectedly attractive to the charismatic German spy Karl Weilbacher. As Agnes observes the tumultuous inner workings of nation-building, she is drawn more and more deeply into geopolitical intrigue and toward a personal awakening.
---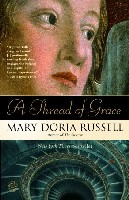 A Thread of Grace
Ballantine, $15
Set in Italy during the dramatic finale of World War II, this new novel is the first in seven years by the bestselling author of The Sparrow and Children of God. It is September 8, 1943, and fourteen-year-old Claudette Blum is learning Italian with a suitcase in her hand. She and her father are among the thousands of Jewish refugees scrambling over the Alps toward Italy, where they hope to be safe at last, now that the Italians have broken with Germany and made a separate peace with the Allies. The Blums will soon discover that Italy is anything but peaceful, as it becomes overnight an open battleground among the Nazis, the Allies, resistance fighters, Jews in hiding, and ordinary Italian civilians trying to survive. Mary Doria Russell sets her first historical novel against this dramatic background, tracing the lives of a handful of fascinating characters. Through them, she tells the little-known but true story of the network of Italian citizens who saved the lives of forty-three thousand Jews during the war's final phase. The result of five years of meticulous research, A Thread of Grace is an ambitious, engrossing novel of ideas, history, and marvelous characters that will please Russell's many fans and earn her even more.
---
Children of God
Ballantine, $15
Mary Doria Russell's debut novel, The Sparrow, took us on a journey to a distant planet and into the center of the human soul. A critically acclaimed bestseller, The Sparrow was chosen as one of Entertainment Weekly's Ten Best Books of the Year, a finalist for the Book-of-the-Month Club's First Fiction Prize and the winner of the James M. Tiptree Memorial Award. Now, in Children of God, Russell further establishes herself as one of the most innovative, entertaining and philosophically provocative novelists writing today. The only member of the original mission to the planet Rakhat to return to Earth, Father Emilio Sandoz has barely begun to recover from his ordeal when the Society of Jesus calls upon him for help in preparing for another mission to Alpha Centauri. Despite his objections and fear, he cannot escape his past or the future. Old friends, new discoveries and difficult questions await Emilio as he struggles for inner peace and understanding in a moral...
---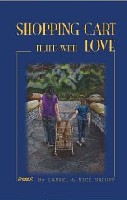 Laurel & Nick Salupo
Shopping Cart Filled with Love
Xlibris, 2012. $12.99
This work is a combination of hard work, grit, creative inspiration and a lot of help from friends and relatives who have encouraged, motivated and kept inspiring us to forge ahead at the most difficult times. This book is essentially a tribute to a special lady who touched many lives. It is also meant to be a special recognition piece to all the mothers raising children and secrificing every day to see that their children are safe, well-nurtured, and are moving along well on the difficult road to maturity. This nonfictional autobiographical account is dedicated to the loving memory of Ms. Doris Jeanette Kelley Wessel who has our unending, deepest respect and admiration.
---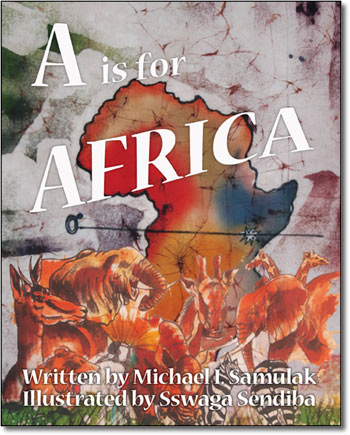 Michael Samulak
A is for Africa (and new companion coloring book)
2008. $12.95 (book) $6.99 (coloring book)
A is for Africa is a fresh depiction of the English alphabet set to authentic African illustrations. This early childhood readalong is written in a playful rhyme that promises to keep the attention of parent and child alike. The book uses the African "batik" style of paintings -- over 30 individual pieces of art are used to bring this manuscript to life. Together with the text, they beautifully convey to the reader the people, animals, culture, and amazing sights that embody the continent of Africa. The coloring book is based on the original and allows children to explore their own creativity!
---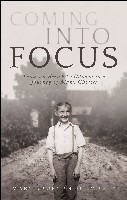 Mary Kaufman Schwartz
Coming into Focus: From an Amish Childhood to a Journey of Many Choices
Tate Publishing, 2012. $10.99
Amongst the largest Amish settlement in the world and a family of eight, you'll find Mary, dreaming of leaving the culture she was born into. Now Dr. Schwartz, she's written an open, honest story about her childhood and adolescence, revealing what inspired her to leave the Amish lifestyle. Taking with her the lessons learned from her family and the support of her siblings, Mary tries to make a place for herself in a culture of which she knows so little. Experience the pain of prejudice and the triumph of new experiences through Mary's eyes in this bittersweet, colorful tale.
---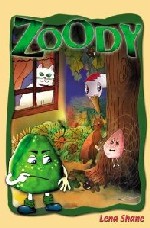 Lena Shane
Zoody
Bright Books Publishing, 2009. $15
From the stillness and solitude of the hot pavement, Zoody's life unfolds into a series of escapades. Zoody is a stone, so named by the woman in whose lap he lands one day as he is kicked from the sidewalk. Zoody has yet to discover his character
---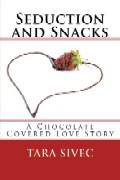 Tara Sivec
Seduction and Snacks
A chocolate covered love story.
---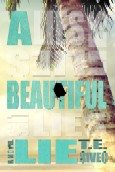 A Beautiful Lie
Love is dangerous. If you're not careful, you could get burned.
---
Jeremy Smith
The Cleveland Architecture Coloring Book
Designbelt, 2012 $9.99
The Cleveland Architecture Coloring book acts as playful companion, catalog and city guide. The book includes 30 of Cleveland's most notable works including the Louis Penfield Residence by Frank Lloyd Wright, ASM International World Headquarters by John Terence Kelly and R. Buckminster Fuller, Rock and Roll Hall of Fame and Museum by I.M. Pei and many more! There is no need to "stay inside the lines," just buy a copy, grab a box of crayons and go to town!
---
The Robert Maschke Architects Coloring Book
Designbelt, 2013. $9.99
The Robert Maschke Architects Coloring Book is a uniquely innovative publication that entertains and educates users of all ages. It takes the format of the traditional architectural monograph and throws it out the window in support of an engaged approach. The coloring book offers a glimpse into the evolution of the Cleveland design firm, Robert Maschke Architects. The Robert Maschke Architects Coloring Book is a playful companion and catalog ripe for interaction. Grab a copy, box of crayons, and go to town!
---
Mary Lu Stary
Sage, Little Brown Pony
Tate Publishing, 2011 $8.99
Sages is looking for her father who has disappeared from the farm. She asks the help of the other barnyard animals to find him. The book follows Sage's travels from animal to animal.
---
Charlie, the Brave Little Turtle
Tate Publishing, 2012. $8.99
Charlie is the smallest turtle in the nest, but when the elders ask him to lead them in finding a better place to live, he rises to the task. The book follows the turtles' journey.
---
Susan Rau Stocker
The Many faces of Anxiety
Holy Macro! Books $12.95
This book tells the stories of twelve clients diagnosed with anxiety, highlighting the many different ways anxiety appears and its signs and symptoms. The additional story of the therapist/author and the unique interactions with each client make this book richly unusual.
---
Only Her Naked Courage
Holy Macro!Books, $12.95
Social Worker Sara Miller hurried home from work for a hot date with her new husband. When she saw a foriegin woman huddled beside a stranded car, she stopped to help. With that sweet decision from deep in her innocent soul, sara changed her life forever and began her descent into hell.
---
The Many Faces of PTSD
This book tells the stories of twelve survivors of trauma. Each study illuminates the signs or symptoms of post-traumatic stress disorder (PTSD) and traces the rugged path toward recovery. The most sagacious segment of each case is the story of the therapist/author.
---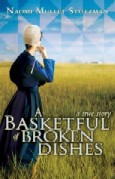 Naomi Mullet Stutzman
A Basketful of Broken Dishes
Ambassador International, 2011
Popularity in Amish literature has exploded. Most "Bonnet books" as they are called, are G-rated romances, often involving an Amish character who falls for an outsider. They are Romeo-and- Juliet stories of forbidden love. A Basketful of Broken Dishes is also of the forbidden love of an Amish couple, only this story is completely true.
---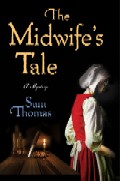 Sam Thomas
The Midwife's Tale
Minotaur/St. Martin's, 2013. $24.99
"A determined midwife must solve a murder to save a friend from a horrible end.....Historian Thomas's fiction debut is packed with fascinating information about a midwife's skills and life during the English civil war. The ingenious, fast-paced mystery is a bonus."--Kirkus Reviews
---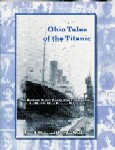 Mary Ann Whitley
Ohio Tales of the Titanic
April, 2012. $19.95
The book tells the compelling stories of the 55 people traveling to Ohio aboard the Titanic along with other fascinating connections Ohio has to the ship.
---
Bob Yanega
The Littlest Lamppost
Oneman Publishing, 2011. $9.95
The Littlest Lamppost is sad because he doesn't know why he was made different from everyone else. Is wise old Earl right? Does the littlest lamppost have a special purpose? Read this heartwarming tale and find out the story behind a real lamppost and how he got to where he is today.
---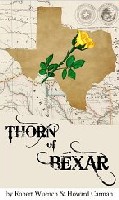 Robert L. Wuench
Thorn of Béxar (co-authored with Howard Carman)
Reelfoot Publishing, 2012. $12.95
With Thomas Jefferson's purchase of the Louisiana Territory from France and the American defeat of the British in the War of 1812, the most formidable obstacle to a growing United States that could one day stretch "from sea to shining sea" was Mexico. Almost inevitably between the War of 1812 and the Civil War came the War for Texas Independence and the Mexican-American War. Volunteers from Tennessee, Georgia and other states, immigrants and local militias, joined the Texas fight for independence. Sam Houston, David Crockett and Jim Bowie we recall as heroes. General Lopez de Santa Anna, pirates Jean and Pierre Lafitte and their protégé Renato Beluche are remembered as villains. None were either as virtuous or as evil as their legends. Into this turbulent period came one mixed-race woman, largely ignored by historians, whose audacity and resourcefulness, some say, changed the course of Texas history. And her stunning beauty perhaps was responsible for one of America's most enduring folk melodies.
Author Alley Archives