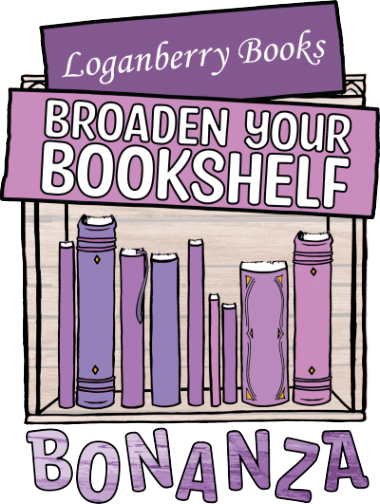 Join us on a yearlong reading adventure! Win Prizes!
Read more, read deeper, read bigger, read wider. Read funnier, more fantastical, more factual!
Challenge yourself to broaden your bookshelf and read boldly where you've never read before!
Registration opens January 15!
Sign up, read, log your reading, post about your reading. Discover new books, new authors, new experiences, new ideas. Meet fellow readers near and far. Win prizes.
20 Prompts per quarter. You choose the ones you like best!
Set your own reading goals. Each book read and logged enters a raffle.
Quarterly prizes for active participants. Each reading log form submitted is an entry into the quarterly Broad Bookshelf raffle. (Look out for other prize categories as we go!)
Grand Prize – a personally curated shelf's worth of books (valued $220) tailored to your reading enthusiasms! – plus a prize for the Perks Club member who has bought the most books for the Bonanza AND runner up prizes awarded in January 2023.
Regular book challenge newsletter to cheer you on & inspire your next choices.
Special social media challenges, too. Tag us #broadenyourbookshelf on Instagram and Twitter.
An end-of-Bonanza party for all participants! (If we can gather safely.)
How to participate?
Sign up using this form, or come into the store.
Log your reading using this form, or come into the store. In your log entries, you can recommend books and tell us about your reading. We'll share your tips with other Broaden Your Bookshelf participants.
Post about your reading on social media! Take photos. Review books. Be sure to tag @Loganberrybooks #broadenyourbookshelf
Tell your friends and get them to play along too!
First Quarter Reading Prompts
Read as many as you want or are able! Set your own goals. Share your progress in your log forms and on social media.
Choose categories that will Broaden your Bookshelf, but also feel free to read from categories that are old favorites.
Log your reading using this form or come into the store to fill out a paper form.
Read a Retelling of a Classic Story, Fairy Tale, or Myth
Read a Graphic Novel (Fiction or Nonfiction)
Read a Romance Novel
Read a Fantasy Novel
Read a book featuring a Found Family (a family of choice or a family happened into)
Read a book that passes the Bechdel Test (i.e. women have conversations not about men)
Read a book with a Purple cover (Our store color!)
Read a Biography or Memoir of someone different than you in a significant way.
Read a book that is being adapted in 2022.
Read a book that features specialized knowledge in a field (i.e., a novel about trees or a NF book about astrophysics)
Read a book set in a place on your travel bucket list
Read a book about joy and/or possibility
Read Ishiguro with Toni (A class with Literary Cleveland! See our website for info. But any Ishiguro book will do.)
Read a book by a Local Voices author or someone else from Northeast Ohio.
Read a book featuring an "Otis" or an "Alice." (Our store cats!)
Read a 2021 Bestseller (in any genre/any bestseller list … tell us about it in log)
Read a book from a Loganberry Discussion Group Reading List
Read a book by an author that has the same name as you
Read a book set in Northeast Ohio
Read a 2022 ALA YMA Winner (American Library Association Youth Media Award – winners announced 1/24)