The Loganberry Books Annex Gallery features a monthly rotation of local artists. From painting to photography, ceramics to collage, each month is a new feast of artistic enterprise. Opening Receptions are on the first Wednesday of each month, 6-8pm (come meet the artist and check out their work!). The months of November and December feature our holiday bazaar, Otis' Old Curiosity Shop.
Want to exhibit your work with us? Submit an Annex Gallery Application. We accept applications on a rolling basis. Our application deadline for the 2020 Season is October 1, 2019.

Upcoming Exhibits
The Friday Drawing Group: Go Figure opening reception
Wednesday, August 7, 6:00PM

Please join us for a reception to celebrate The Friday Drawing Group's new Annex Gallery Show, Go Figure, on view and for sale in Loganberry Books Annex Gallery through August 2019!

Sharing a mutual passion for art and life, the Friday Drawing Group has been meeting weekly for about 60 years. While the members who comprise the group have changed, the basic premise has remained the same.

We do figure drawings of models, nude or clothed, and discuss whatever is in the news and in our lives. We meet in each other's homes and studios, bringing a bag lunch for the hour break between sketching sessions.

It is like a class without a teacher in which we decide by consensus how long the poses will be, work in whatever medium we choose, and no one critiques another's work."

Featuring work by artists:
Amie Albert
Sawsan Alhaddad
Phyllis Brody
Sarah Clague
Laura D'Alessandro
Gene Epstein
Edith Goldstein
Bill Hoose
Mary Kelsey
Catherinlu Russell
Jean Sommer
---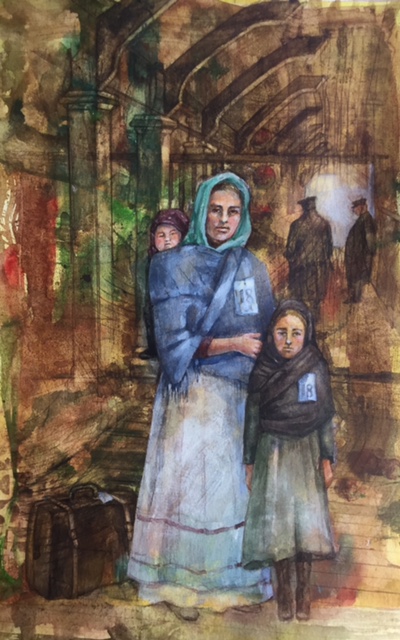 Nancy Lick: Ellis Island Illustrated opening reception
Thursday, September 5, 6:00PM

Please join us for a reception to celebrate Nancy Lick's new Annex Gallery Show, Ellis Island Illustrated: The Great Wave of Immigration on view and for sale in the Loganberry Books Annex Gallery through September 2019.

These paintings and drawings are inspired by the great wave of immigration that occurred the USA during the late 1800's and early 1900's, with Ellis Island serving as the primary gateway to America. These works are composites of different resources: photographs, research material, and archival documents. Using a unique combination of collage and paint, these visual interpretations of the scenes at Ellis Island capture the anticipation and hope of the immigrants in their search for new and better lives.

Nancy Lick works from her home studio in South Euclid. She holds a a BFA in Studio Art from Kent State and an MA from Ursuline College and teaches drawing and design at a local colleges.






---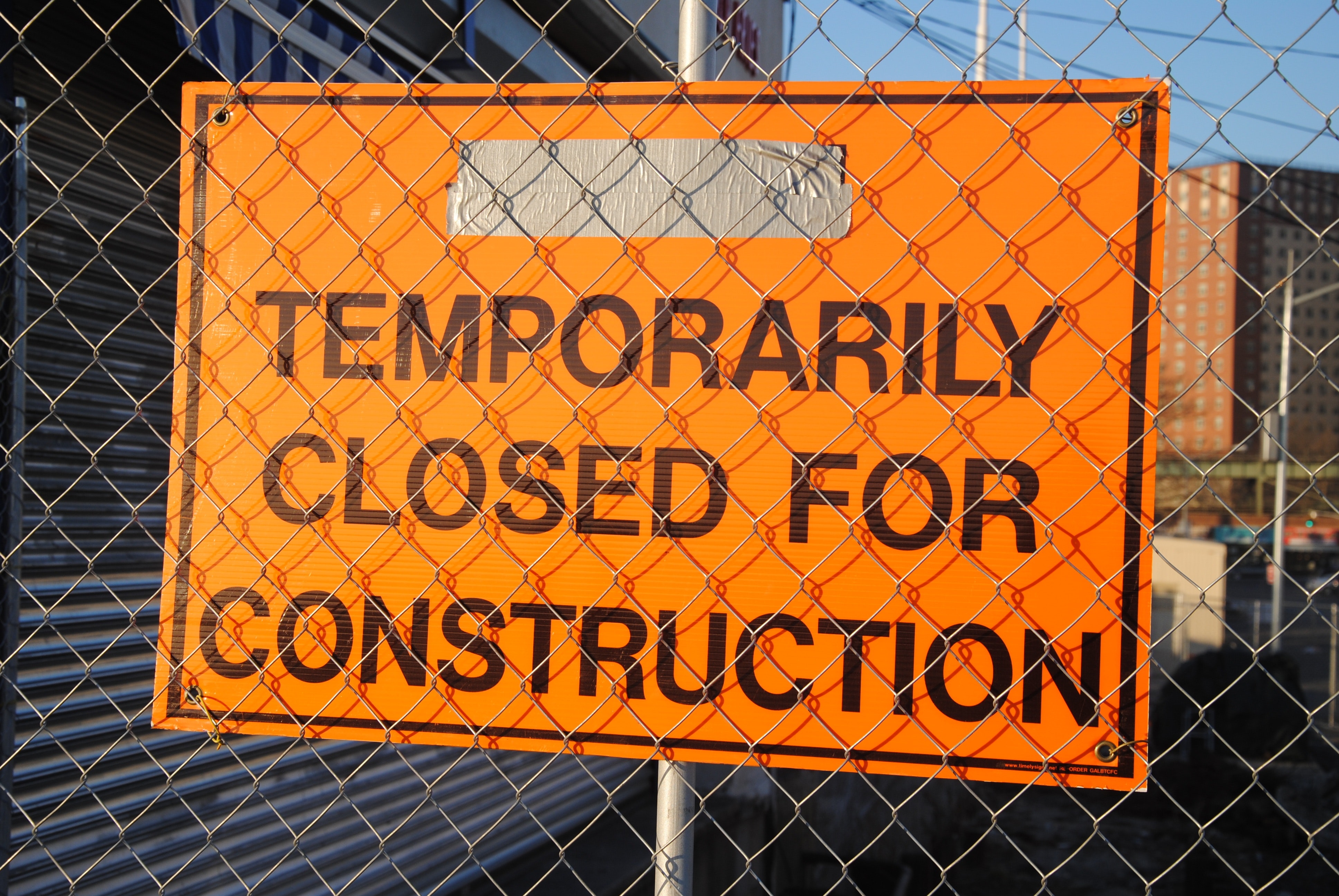 Annex gallery hiatus: holiday preparations
October 2019

Annex Gallery is taking a brief hiatus as we prepare for the Haunted Bookshop Tour and Otis' Old Curiosity Shop. We hope to see you there!



---
Otis' Old Curiosity Shop
December & January 2019

Otis' Old Curiosity Shop is like a Dickensian treasure trove of holiday gifts, local crafts, vintage curiosities, and fabulous toys. We scour near and far for interesting, inspiring and oddball wonders to bring out the joy of the holidays. The bazaar will be open during the months of November and December in the Loganberry Books Annex Gallery and will host a lively mix of these gift-giving favorites:
New toys, games, and tchotchkes
Holiday cards and calendars
Local artist crafts and prints
Vintage collectibles & curios
Fair trade crafts
Artists: you may download a contract here.
---
Annex Gallery Art Opening
Wednesday, February 5, 6:00PM
---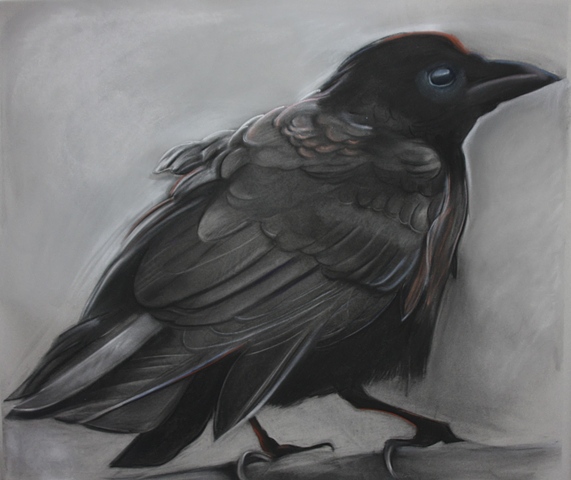 Nancy Halbrooks: Annex Gallery Art Opening
Wednesday, March 4, 6:00PM
---
Annex Gallery Art Opening
Wednesday, April 1, 6:00PM
---
Annex Gallery Art Opening
Wednesday, May 6, 6:00PM
---
Annex Gallery Art Opening
Wednesday, June 3, 6:00PM
---
Annex Gallery Art Opening
Wednesday, July 1, 6:00PM
---
Annex Gallery Art Opening
Wednesday, August 5, 6:00PM
---
Annex Gallery Art Opening
Wednesday, September 2, 6:00PM
---
Annex Gallery Art Opening
Wednesday, October 7, 6:00PM
---
Annex Gallery Art Opening
Wednesday, November 4, 6:00PM
---
Annex Gallery Art Opening
Wednesday, December 2, 6:00PM
---
Annex Gallery Art Opening
Wednesday, January 6, 6:00PM
---
Annex Gallery Art Opening
Wednesday, February 3, 6:00PM
---
Annex Gallery Art Opening
Wednesday, March 3, 6:00PM
---
Annex Gallery Art Opening
Wednesday, April 7, 6:00PM
---
Annex Gallery Art Opening
Wednesday, May 5, 6:00PM
---
Annex Gallery Art Opening
Wednesday, June 2, 6:00PM
---
Annex Gallery Art Opening
Wednesday, July 7, 6:00PM
---
Annex Gallery Art Opening
Wednesday, August 4, 6:00PM
---
Annex Gallery Art Opening
Wednesday, September 1, 6:00PM
---
Annex Gallery Art Opening
Wednesday, October 6, 6:00PM
---
Annex Gallery Art Opening
Wednesday, November 3, 6:00PM
---
Annex Gallery Art Opening
Wednesday, December 1, 6:00PM
---
Annex Gallery Art Opening
Wednesday, January 5, 6:00PM
---
Annex Gallery Art Opening
Wednesday, February 2, 6:00PM
---
Annex Gallery Art Opening
Wednesday, March 2, 6:00PM
---
Annex Gallery Art Opening
Wednesday, April 6, 6:00PM
---
Annex Gallery Art Opening
Wednesday, May 4, 6:00PM
---
Annex Gallery Art Opening
Wednesday, June 1, 6:00PM
---
Annex Gallery Art Opening
Wednesday, July 6, 6:00PM
---
Annex Gallery Art Opening
Wednesday, August 3, 6:00PM
---
Annex Gallery Art Opening
Wednesday, September 7, 6:00PM
---
Annex Gallery Art Opening
Wednesday, October 5, 6:00PM
---
Annex Gallery Art Opening
Wednesday, November 2, 6:00PM
---
Annex Gallery Art Opening
Wednesday, December 7, 6:00PM
---
Annex Gallery Art Opening
Wednesday, January 4, 6:00PM
---
Annex Gallery Art Opening
Wednesday, February 1, 6:00PM
---
Annex Gallery Art Opening
Wednesday, March 1, 6:00PM
---
Annex Gallery Art Opening
Wednesday, April 5, 6:00PM
---
Annex Gallery Art Opening
Wednesday, May 3, 6:00PM
---
Annex Gallery Art Opening
Wednesday, June 7, 6:00PM
---
Annex Gallery Art Opening
Wednesday, July 5, 6:00PM
---
Annex Gallery Art Opening
Wednesday, August 2, 6:00PM
---
Annex Gallery Art Opening
Wednesday, September 6, 6:00PM
---
Annex Gallery Art Opening
Wednesday, October 4, 6:00PM
---
Annex Gallery Art Opening
Wednesday, November 1, 6:00PM
---
Annex Gallery Art Opening
Wednesday, December 6, 6:00PM
---
Annex Gallery Art Opening
Wednesday, January 3, 6:00PM
---
Annex Gallery Art Opening
Wednesday, February 7, 6:00PM
---
Annex Gallery Art Opening
Wednesday, March 6, 6:00PM
---
Annex Gallery Art Opening
Wednesday, April 3, 6:00PM
---
Annex Gallery Art Opening
Wednesday, May 1, 6:00PM
---
Annex Gallery Art Opening
Wednesday, June 5, 6:00PM
---
Annex Gallery Art Opening
Wednesday, July 3, 6:00PM
---
Annex Gallery Art Opening
Wednesday, August 7, 6:00PM
---
Annex Gallery Art Opening
Wednesday, September 4, 6:00PM
---
Annex Gallery Art Opening
Wednesday, October 2, 6:00PM
---
Annex Gallery Art Opening
Wednesday, November 6, 6:00PM
---
Annex Gallery Art Opening
Wednesday, December 4, 6:00PM
---
Annex Gallery Art Opening
Wednesday, January 1, 6:00PM
---
Annex Gallery Art Opening
Wednesday, February 5, 6:00PM
---
Annex Gallery Art Opening
Wednesday, March 5, 6:00PM
---
Annex Gallery Art Opening
Wednesday, April 2, 6:00PM
---
Annex Gallery Art Opening
Wednesday, May 7, 6:00PM
---
Annex Gallery Art Opening
Wednesday, June 4, 6:00PM
---
Annex Gallery Art Opening
Wednesday, July 2, 6:00PM
---
Annex Gallery Art Opening
Wednesday, August 6, 6:00PM
---
Annex Gallery Art Opening
Wednesday, September 3, 6:00PM
---
Annex Gallery Art Opening
Wednesday, October 1, 6:00PM
---
Annex Gallery Art Opening
Wednesday, November 5, 6:00PM
---
Annex Gallery Art Opening
Wednesday, December 3, 6:00PM
---
Annex Gallery Art Opening
Wednesday, January 7, 6:00PM
---
Annex Gallery Art Opening
Wednesday, February 4, 6:00PM
---
Annex Gallery Art Opening
Wednesday, March 4, 6:00PM
---
Annex Gallery Art Opening
Wednesday, April 1, 6:00PM
---
Annex Gallery Art Opening
Wednesday, May 6, 6:00PM
---
Annex Gallery Art Opening
Wednesday, June 3, 6:00PM
---
Annex Gallery Art Opening
Wednesday, July 1, 6:00PM
---
Annex Gallery Art Opening
Wednesday, August 5, 6:00PM
---
Annex Gallery Art Opening
Wednesday, September 2, 6:00PM
---
Annex Gallery Art Opening
Wednesday, October 7, 6:00PM
---
Annex Gallery Art Opening
Wednesday, November 4, 6:00PM
---
Annex Gallery Art Opening
Wednesday, December 2, 6:00PM
---
Annex Gallery Art Opening
Wednesday, January 6, 6:00PM
---
Annex Gallery Art Opening
Wednesday, February 3, 6:00PM
---
Annex Gallery Art Opening
Wednesday, March 3, 6:00PM
---
Annex Gallery Art Opening
Wednesday, April 7, 6:00PM
---
Annex Gallery Art Opening
Wednesday, May 5, 6:00PM
---
Annex Gallery Art Opening
Wednesday, June 2, 6:00PM
---
Annex Gallery Art Opening
Wednesday, July 7, 6:00PM
---
Annex Gallery Art Opening
Wednesday, August 4, 6:00PM
---
Annex Gallery Art Opening
Wednesday, September 1, 6:00PM
---
Annex Gallery Art Opening
Wednesday, October 6, 6:00PM
---
Annex Gallery Art Opening
Wednesday, November 3, 6:00PM
---
Annex Gallery Art Opening
Wednesday, December 1, 6:00PM
---
Annex Gallery Art Opening
Wednesday, January 5, 6:00PM
---
Annex Gallery Art Opening
Wednesday, February 2, 6:00PM
---
Annex Gallery Art Opening
Wednesday, March 1, 6:00PM
---
Annex Gallery Art Opening
Wednesday, April 5, 6:00PM
---
Annex Gallery Art Opening
Wednesday, May 3, 6:00PM
---
Annex Gallery Art Opening
Wednesday, June 7, 6:00PM
---
Annex Gallery Art Opening
Wednesday, July 5, 6:00PM
---
Annex Gallery Art Opening
Wednesday, August 2, 6:00PM
---
Annex Gallery Art Opening
Wednesday, September 6, 6:00PM
---
Annex Gallery Art Opening
Wednesday, October 4, 6:00PM
---
Annex Gallery Art Opening
Wednesday, November 1, 6:00PM
---
Annex Gallery Art Opening
Wednesday, December 6, 6:00PM
---
Annex Gallery Art Opening
Wednesday, January 3, 6:00PM
---
Annex Gallery Art Opening
Wednesday, February 7, 6:00PM
---
Annex Gallery Art Opening
Wednesday, March 7, 6:00PM
---
Annex Gallery Art Opening
Wednesday, April 4, 6:00PM
---
Annex Gallery Art Opening
Wednesday, May 2, 6:00PM
---
Annex Gallery Art Opening
Wednesday, June 6, 6:00PM
---
Annex Gallery Art Opening
Wednesday, July 4, 6:00PM
---
Annex Gallery Art Opening
Wednesday, August 1, 6:00PM
---
Annex Gallery Art Opening
Wednesday, September 5, 6:00PM
---
Annex Gallery Art Opening
Wednesday, October 3, 6:00PM
---
Annex Gallery Art Opening
Wednesday, November 7, 6:00PM
---
Annex Gallery Art Opening
Wednesday, December 5, 6:00PM
---
Annex Gallery Art Opening
Wednesday, January 2, 6:00PM
---
Annex Gallery Art Opening
Wednesday, February 6, 6:00PM
---
Annex Gallery Art Opening
Wednesday, March 6, 6:00PM
---
Annex Gallery Art Opening
Wednesday, April 3, 6:00PM
---
Annex Gallery Art Opening
Wednesday, May 1, 6:00PM
---
Annex Gallery Art Opening
Wednesday, June 5, 6:00PM
---
Annex Gallery Art Opening
Wednesday, July 3, 6:00PM
---
Annex Gallery Art Opening
Wednesday, August 7, 6:00PM
---
Annex Gallery Art Opening
Wednesday, September 4, 6:00PM
---
Annex Gallery Art Opening
Wednesday, October 2, 6:00PM
---
Annex Gallery Art Opening
Wednesday, November 6, 6:00PM
---
Annex Gallery Art Opening
Wednesday, December 4, 6:00PM
---
Annex Gallery Art Opening
Wednesday, January 1, 6:00PM
---
Annex Gallery Art Opening
Wednesday, February 5, 6:00PM
---
Annex Gallery Art Opening
Wednesday, March 5, 6:00PM
---
Annex Gallery Art Opening
Wednesday, April 2, 6:00PM
---
Annex Gallery Art Opening
Wednesday, May 7, 6:00PM
---
Annex Gallery Art Opening
Wednesday, June 4, 6:00PM
---
Annex Gallery Art Opening
Wednesday, July 2, 6:00PM
---
Annex Gallery Art Opening
Wednesday, August 6, 6:00PM
---
Annex Gallery Art Opening
Wednesday, September 3, 6:00PM
---
Annex Gallery Art Opening
Wednesday, October 1, 6:00PM
---
Annex Gallery Art Opening
Wednesday, November 5, 6:00PM
---
Annex Gallery Art Opening
Wednesday, December 3, 6:00PM
---
Annex Gallery Art Opening
Wednesday, January 7, 6:00PM
---
Annex Gallery Art Opening
Wednesday, February 4, 6:00PM
---
Annex Gallery Art Opening
Wednesday, March 3, 6:00PM
---
Annex Gallery Art Opening
Wednesday, April 7, 6:00PM
---
Annex Gallery Art Opening
Wednesday, May 5, 6:00PM
---
Annex Gallery Art Opening
Wednesday, June 2, 6:00PM
---
Annex Gallery Art Opening
Wednesday, July 7, 6:00PM
---
Annex Gallery Art Opening
Wednesday, August 4, 6:00PM
---
Annex Gallery Art Opening
Wednesday, September 1, 6:00PM
---
Annex Gallery Art Opening
Wednesday, October 6, 6:00PM
---
Annex Gallery Art Opening
Wednesday, November 3, 6:00PM
---
Annex Gallery Art Opening
Wednesday, December 1, 6:00PM
---
Annex Gallery Art Opening
Wednesday, January 5, 6:00PM
---
Annex Gallery Art Opening
Wednesday, February 2, 6:00PM
---
Annex Gallery Art Opening
Wednesday, March 2, 6:00PM
---
Annex Gallery Art Opening
Wednesday, April 6, 6:00PM
---
Annex Gallery Art Opening
Wednesday, May 4, 6:00PM
---
Annex Gallery Art Opening
Wednesday, June 1, 6:00PM
---
Annex Gallery Art Opening
Wednesday, July 6, 6:00PM
---
Annex Gallery Art Opening
Wednesday, August 3, 6:00PM
---
Annex Gallery Art Opening
Wednesday, September 7, 6:00PM
---
Annex Gallery Art Opening
Wednesday, October 5, 6:00PM
---
Annex Gallery Art Opening
Wednesday, November 2, 6:00PM
---
Annex Gallery Art Opening
Wednesday, December 7, 6:00PM
---
Annex Gallery Art Opening
Wednesday, January 4, 6:00PM
---
Annex Gallery Art Opening
Wednesday, February 1, 6:00PM
---
Annex Gallery Art Opening
Wednesday, March 1, 6:00PM
---
Annex Gallery Art Opening
Wednesday, April 5, 6:00PM
---
Annex Gallery Art Opening
Wednesday, May 3, 6:00PM
---
Annex Gallery Art Opening
Wednesday, June 7, 6:00PM
---
Annex Gallery Art Opening
Wednesday, July 5, 6:00PM
---
Annex Gallery Art Opening
Wednesday, August 2, 6:00PM
---
Annex Gallery Art Opening
Wednesday, September 6, 6:00PM
---
Annex Gallery Art Opening
Wednesday, October 4, 6:00PM
---
Annex Gallery Art Opening
Wednesday, November 1, 6:00PM
---
Annex Gallery Art Opening
Wednesday, December 6, 6:00PM
---
Annex Gallery Art Opening
Wednesday, January 3, 6:00PM
---
Annex Gallery Art Opening
Wednesday, February 7, 6:00PM
---
Annex Gallery Art Opening
Wednesday, March 7, 6:00PM
---
Annex Gallery Art Opening
Wednesday, April 4, 6:00PM
---
Annex Gallery Art Opening
Wednesday, May 2, 6:00PM
---
Annex Gallery Art Opening
Wednesday, June 6, 6:00PM
---
Annex Gallery Art Opening
Wednesday, July 4, 6:00PM
---
Annex Gallery Art Opening
Wednesday, August 1, 6:00PM
---
Annex Gallery Art Opening
Wednesday, September 5, 6:00PM
---
Annex Gallery Art Opening
Wednesday, October 3, 6:00PM
---
Annex Gallery Art Opening
Wednesday, November 7, 6:00PM
---
Annex Gallery Art Opening
Wednesday, December 5, 6:00PM
---
Annex Gallery Art Opening
Wednesday, January 2, 6:00PM
---
Annex Gallery Art Opening
Wednesday, February 6, 6:00PM
---
Annex Gallery Art Opening
Wednesday, March 5, 6:00PM
---
Annex Gallery Art Opening
Wednesday, April 2, 6:00PM
---
Annex Gallery Art Opening
Wednesday, May 7, 6:00PM
---
Annex Gallery Art Opening
Wednesday, June 4, 6:00PM
---
Annex Gallery Art Opening
Wednesday, July 2, 6:00PM
---
Annex Gallery Art Opening
Wednesday, August 6, 6:00PM
---
Annex Gallery Art Opening
Wednesday, September 3, 6:00PM
---
Annex Gallery Art Opening
Wednesday, October 1, 6:00PM
---
Annex Gallery Art Opening
Wednesday, November 5, 6:00PM
---
Annex Gallery Art Opening
Wednesday, December 3, 6:00PM
---
Annex Gallery Art Opening
Wednesday, January 7, 6:00PM
---
Annex Gallery Art Opening
Wednesday, February 4, 6:00PM
---
Annex Gallery Art Opening
Wednesday, March 4, 6:00PM
---
Annex Gallery Art Opening
Wednesday, April 1, 6:00PM
---
Annex Gallery Art Opening
Wednesday, May 6, 6:00PM
---
Annex Gallery Art Opening
Wednesday, June 3, 6:00PM
---
Annex Gallery Art Opening
Wednesday, July 1, 6:00PM
---
Annex Gallery Art Opening
Wednesday, August 5, 6:00PM
---
Annex Gallery Art Opening
Wednesday, September 2, 6:00PM
---
Annex Gallery Art Opening
Wednesday, October 7, 6:00PM
---
Annex Gallery Art Opening
Wednesday, November 4, 6:00PM
---
Annex Gallery Art Opening
Wednesday, December 2, 6:00PM
---
Annex Gallery Art Opening
Wednesday, January 6, 6:00PM
---
Annex Gallery Art Opening
Wednesday, February 3, 6:00PM
---
Annex Gallery Art Opening
Wednesday, March 3, 6:00PM
---
Annex Gallery Art Opening
Wednesday, April 7, 6:00PM
---
Annex Gallery Art Opening
Wednesday, May 5, 6:00PM
---
Annex Gallery Art Opening
Wednesday, June 2, 6:00PM
---
Annex Gallery Art Opening
Wednesday, July 7, 6:00PM
---
Annex Gallery Art Opening
Wednesday, August 4, 6:00PM
---
Annex Gallery Art Opening
Wednesday, September 1, 6:00PM
---
Annex Gallery Art Opening
Wednesday, October 6, 6:00PM
---
Annex Gallery Art Opening
Wednesday, November 3, 6:00PM
---
Annex Gallery Art Opening
Wednesday, December 1, 6:00PM
---
Annex Gallery Art Opening
Wednesday, January 5, 6:00PM
---
Annex Gallery Art Opening
Wednesday, February 2, 6:00PM
---
Annex Gallery Art Opening
Wednesday, March 2, 6:00PM
---
Annex Gallery Art Opening
Wednesday, April 6, 6:00PM
---
Annex Gallery Art Opening
Wednesday, May 4, 6:00PM
---
Annex Gallery Art Opening
Wednesday, June 1, 6:00PM
---
Annex Gallery Art Opening
Wednesday, July 6, 6:00PM
---
Annex Gallery Art Opening
Wednesday, August 3, 6:00PM
---
Annex Gallery Art Opening
Wednesday, September 7, 6:00PM
---
Annex Gallery Art Opening
Wednesday, October 5, 6:00PM
---
Annex Gallery Art Opening
Wednesday, November 2, 6:00PM
---
Annex Gallery Art Opening
Wednesday, December 7, 6:00PM
---
Annex Gallery Art Opening
Wednesday, January 4, 6:00PM
---
Annex Gallery Art Opening
Wednesday, February 1, 6:00PM
---
Annex Gallery Art Opening
Wednesday, March 7, 6:00PM
---
Annex Gallery Art Opening
Wednesday, April 4, 6:00PM
---
Annex Gallery Art Opening
Wednesday, May 2, 6:00PM
---
Annex Gallery Art Opening
Wednesday, June 6, 6:00PM
---
Annex Gallery Art Opening
Wednesday, July 4, 6:00PM
---
Annex Gallery Archives