Poetry & Performance content
Upcoming Poetry & Performance Events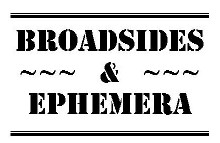 Broadsides & Ephemera
Thursday, October 13, 7:00PM
Tonight we are featuring Doc Janning!





Doc is the Inaugural Poet Laureate of The City of South Euclid. He has created Ekphrastic Poetry for Heights Arts and for Cleveland Photo Fest.
Doc is Moderator of Second Sunday Poets, Creator-Moderator of Awenites, and a Featured Reader for poetry events around the world, is included in twenty anthologies, and has had individual poems published on La Hermosa Bruja, and by PoemHunter.com.
Doc states:
We all have within us a spark of creativity, sparks need to be fanned and fed if they are to become reality. Too many who have the impulse to write or have written are discouraged or disparaged by others, and never begin or never share what they have created. I want to engage, encourage, and enable poets and writers of every genre, young or old, new to the craft or well-seasoned.
His intent is to be among those who fan and feed those sparks, that they may become flames.
---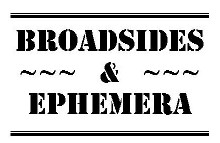 Broadsides & Ephemera
Thursday, November 10, 7:00PM
Tonight our featured reader is John Burroughs!

John Burroughs of Cleveland was recently selected as the U.S. Beat Poet Laureate and previously served for two years as Ohio's Beat Poet Laureate. He is the author of Rattle & Numb: Selected and New Poems, 1992-2019 ,The Eater of the Absurd [2012, NightBallet Press] and more than a dozen chapbooks including, most recently,You Can't Trust It to Remain [2022, Between Shadows Press]. John has curated several regular reading series in the Greater Cleveland area and currently moderates the northeast Ohio literary calendar atclevelandpoetry.com. Since 2008, John has served as the founding editor of Crisis Chronicles Press. Find him atcrisischronicles.com.

For more information: http://www.loganberrybooks.com/events/

[Poetry and Performance]
---
Broadsides & Ephemera
Thursday, December 8, 7:00PM
Broadsides & Ephemera is a spoken word showcase by and for local writers. A perfect environment for shaping, sharing, and improving your poetry, prose, song, playwriting and performance art. Come one, come all! For more information: http://www.loganberrybooks.com/events/
---